Choosing the perfect accessory for your lifestyle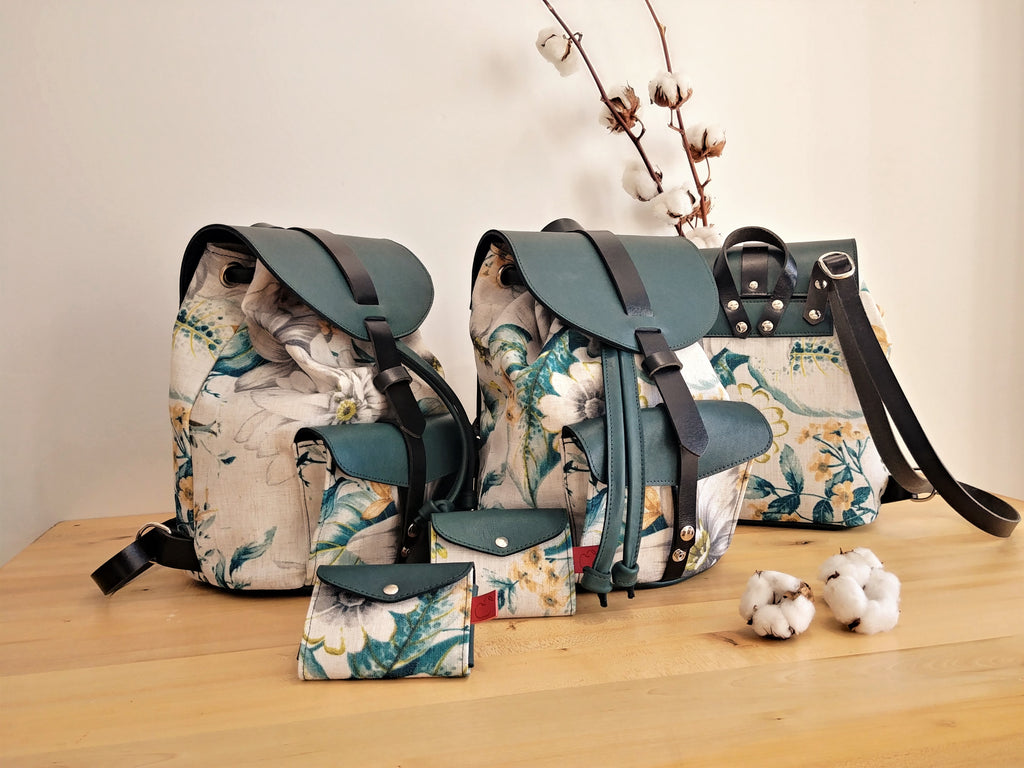 Find the right accessory, once and for all!
The warm season is approaching and you want a little change? Why not take the opportunity to solve your problems with poorly adapted accessories? Here's a guide to help you find the perfect accessory for your lifestyle!
For the woman who is not organized; the Amsterdam wallet
You find loyalty cards in every corner of the car. Your purse sounds like maracas because of all the change lying around the bottom. This is the third time you've had your driver's license redone this year because you can't find it. Do you recognize yourself? Then the Amsterdam wallet is ideal! With its space for up to 18 cards, it will hold them all in one place. A large coin pocket will solve your maracas problem and you will no longer find that $ 10 bill that you put in your pocket when you came out of the bakery in the washing machine. It is even large enough to store the cell phone and therefore serve as a mini handbag!
For the woman with an unpredictable schedule; the Séville handbag
You like to keep your hands free, so you will carry it as an everyday bag with the shoulder strap. An invitation to the restaurant comes at the end of the day? Take off the shoulder strap and you have a nice handbag with a refined look. The Seville bag format is ideal. Not too big, but just enough to fit in all your essentials, and even a little extra every now and then. The pockets keep everything organized. A zip closes the top of the bag well and keeps nosy hands away.
For the woman who is ready for any occasion; the Santiago tote bag
Your life is busy and you are ready for any occasion. You never go out without your reusable coffee mug, a snack or two, and a second pair of flats. And what about this notebook, it never leaves you! You often have a second bag because the first is not big enough. Why not simplify your life in style? The Santiago tote is comfortable and will have everything you need (or not!) in one place. It's sturdy and built to withstand all the weight you put on it. Its various pockets make it possible to organize this large space, thus avoiding ending up with a clutter in the bag.
You often go to work in bicycle. On weekends, you take long walks in the forest or in the streets of your favorite city. You like to travel and discover the world. The Mini-Berlin backpack will be your best friend on all these occasions! Freeing your hands and sparing your back and shoulders, the Mini-Berlin is perfectly balanced to follow you everywhere! It is comfortable and sits well on the shoulders. It is THE bag to bring in the cabin on your travels. Its large handbag format will appeal to anyone who doesn't like shoulder bags and its look will match any outfit, whether it's a dress or jeans.
You hate carrying a handbag. You hardly put anything there anyway. Everything usually ends up in your pockets. That doesn't mean you don't like it to be a tidy minimum. You will find what you are looking for with the New Glasgow mini-wallet! It slips easily into the pocket and allows you to slip several cards and tickets. The two interior compartments allow you to organize everything quickly. It is also the dream companion for fans of small handbags!
Your schedule is well stocked. A few hours of work in a coworking office, one or two meetings with clients and a dinner with friends to end the day well! You need a bag that will change with you as you go. The Bristol Convertible Bag is fully reinforced and can hold a 14in laptop. It transforms in two steps, three movements, going from shoulder bag to backpack. Do you prefer to carry it by hand? No problem, the shoulder strap can be easily removed, all you have to do is store it inside the bag.
For the stylish woman; the Manille pouch
Who doesn't need to do a few makeup touch-ups throughout the day? Of course, we don't bring the full kit with us, but having a stick of lipstick on hand and a few basic items is always handy. Avoid everything getting mixed up in the handbag with the Manille pouch. A beautiful compact size, which will contain all your necessary makeup items. But the Manille pouch is much more! It can be your pencil case when you work at the local coffee shop or your travel case for toiletries!
For the woman who loves classics; the Florence handbag
You like simple lines as much for the cut of your clothes as of your handbag. You do not burden yourself with superfluous objects and prefer practical and versatile accessories. The Florence handbag will meet all your requirements. Compact and versatile, it will contain all your essentials while bringing a delicate feminine touch to your look of the day. Whether worn over the shoulder, crossbody or in the hand, it is sure to attract attention!
The important thing when choosing a bag or a small accessory is to clearly identify your needs. Then, you just need to dare a little to really stand out!